The best aftershaves for men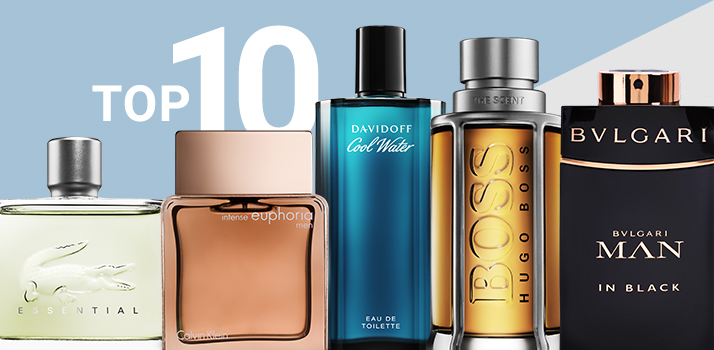 If you are looking for a timeless-classic, or you just like to discover new treasures, we at Notino got you covered. Try our selection of the best-selling men aftershaves 2017.
We know the struggles of finding the ONE in the jungle of fragrances. Come and meet our favourites. A modern man doesn't need to compromise. He deserves the best at the best price. Spoil both of you with these amazing-smelling creations.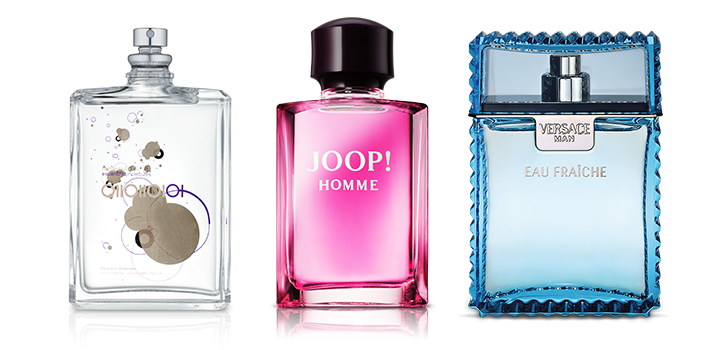 Giorgio Armani Acqua di Gio Pour Homme
This Mediterranean pearl is a light, floral and green scent full of wind and water. Fragrance created for a free, wild and mysterious man. It is perfect for a man who is brave to step up and draw attention. It challenges the senses with sparkly essences of patchouli and tangerines in combination with warm and manly tones of Moroccan cedar wood with an exotic date aroma finish.
Yves Saint Laurent La Nuit de L'Homme
Ultimate favourite signature fragrance, excellent for social events to make the man wearing it irresistible and sexy. Elegant and sensual fragrance for men presents with the combination of cardamom, bergamot, cedar, and lavender, which represents manliness and strength. This liquidized magic is completed by coumarin and vetiver to offer sensuality and sex appeal.
Davidoff Cool Water Man
If you want to spoil your man a little more, try an aftershave gift set. Davidoff offers many options of Cool Water fragrance combined with aftershave balm and shower gel. Many say it's as if all their favourite scents were rolled into one! Fragrance is subtle yet distinctive, perfect for a confidential man who does not want to overpower. Musk and Amber compliment oakmoss, sandalwood and neroli with green top notes.
Hugo Boss Boss The Scent
Spicy creation from the boss of subtle seduction! The Scent has an impressive aroma that is extremely attractive and irresistible. It has only three notes: enchanting ginger, aphrodisiacal Maninka fruit and sensual leather. Simple and very powerful.
Lacoste Essential
The philosophy of Lacoste is the feeling of an absolute freedom within. This exclusive fragrance for men evokes exactly that. It will fit a sporty and elegant man and provides an immediate boost of energy. The fresh tangerine, bergamot and black currant leaves mingle with pepper, rose and oriental sandalwood and patchouli. A true essential for your fragrance cabinet.
Calvin Klein Euphoria Men Intense
This best perfume for men from Calvin Klein family is based on previous Calvin Klein Euphoria, only it's darker, oriental, and more mysterious. It radiates youth as well as maturity and noble manliness to make a true gentleman from any common man. Provides a truly intoxicating atmosphere of a forbidden mystery with base tones of cedar, myrrh, patchouli and vetiver.
Joop! Homme
A very original scent for mature men who know their grounds. Its warm honey scent of tobacco and cinnamon is full of orange blooms and precious wood which provides this fragrance with a manly tinge. Plus, it lasts surprisingly long!
Versace Eau Fraiche Man
This elegant Eau de Toilette designed for those with no fear of being the centre of attention, demonstrating masculinity and charm. Masculine tones are teased out of the ordinary with white lemon and rosewood, sage and tarragon.
Escentric Molecules Molecule 01
If you haven't smelled this amazing creation yet, it is time 😊. Revolutionary unisex niche perfume, made of the molecule Iso E Super® leaves a pleasant, velvet-like, woody scent. This aroma will make you attractive and dazzling to impress everybody around.
Bvlgari Man In Black
If you are looking for the best smelling perfume for men that lasts long at the same time, try Bvlgari. The renowned sweet composition is full of spicy, warm notes. It is a scent aimed at charismatic and modern individuals with their own personal style. Fantastic combination of rum, tobacco, iris and leather notes with powerful Tonka bean and Tuberose. Bvlgari Man in Black gift set is definitely worth the look 😊.