The best men's fragrances: the top 10 men's aftershaves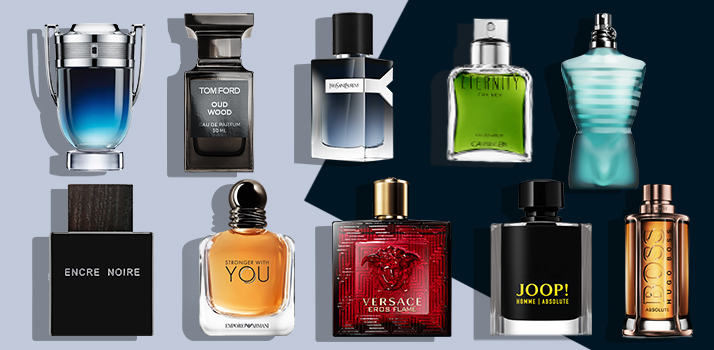 While they might sometimes still think that "a real man should stink", we only want the ones that smell good! What should your man smell of this autumn? Which are the best men's fragrances right now?
Yves Saint Laurent Y
Yves Saint Laurent Y wowed us back in 2017, but last year it gained more power with a more intense version of the same fragrance for men, for generation Y. And it is downright sexy. It has refreshing top notes of bergamot, apple and ginger and spicy middle notes of sage, juniper, lavender and geranium, finished with woody base notes of tonka beans, vetiver and amber wood. It's an incredible composition and it is no surprise that the face of this fragrance is Adam Levine from Maroon 5!
Emporio Armani Stronger With You
Oriental, aromatic. That's Emporio Armani Stronger With You Eau de Toilette for Men.  Men who wear it truly stand out from the crowd. It entices you with rose petals, violets, pepper and cardamom. Then comes an explosion of watermelon, pineapple and a touch of sage. Finally, you melt into an embrace of sweet vanilla, earthy chestnut and cedar. By the way, it has been designed to go hand in hand with women's Emporio Armani Because It's You.
Paco Rabanne Invictus Legend
Ambition in absolute first place. A desire to be first. Do you see your man this way? Paco Rabanne Invictus Legend carries the same message. This year's highly ambitious men's fragrance has middle notes of bay, aka laurel leaves for winners. And besides that? You'll be able to smell bitter grapefruit and an airy ocean scent, which spills over through those bay leaves into spices and geranium, finally rooting itself in luxury red amber and guaiac wood.
Calvin Klein Eternity for Men
The original Calvin Klein Eternity, founded in 1988, is adored by women all over the world. The new Calvin Klein Eternity for Men is simply for every man – it perfectly embodies a lover, husband, dad, just a guy with charisma. The woody composition combines a distinctive sage scent, complemented by a cypress and a rare ambergris, giving the aroma a special calm and serenity.
Lalique Encre Noire for Men
Lalique Encre Noire for Men. This men's fragrance first won people's hearts back in 2006 and it continues to do so. It is powerful and yet velvety smooth. It is the scent of a man who you absolutely want to get close to. Under the cover of darkness, shrouded in a little mystery, he awakens strong emotions. And the ingredients? Wood, cypress, three types of vetiver, cashmere wood, and finally the most important – musk that won't let you sleep.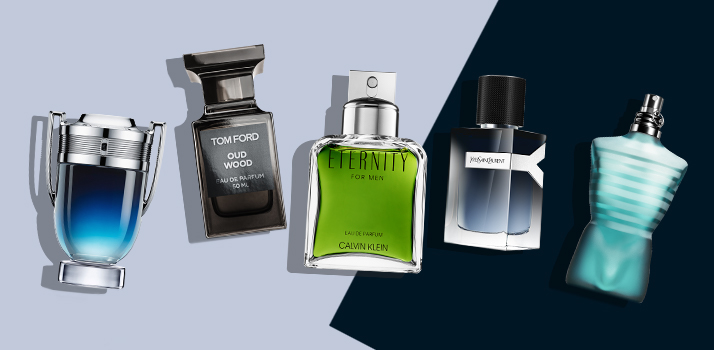 Versace Eros Flame
One of the top men's fragrances of 2019 has to be Versace Eros Flame. The man wearing it is a lover of opulent luxury. He is extravagant. He is overwhelming but he is also full of love and emotion. This can be seen in the titillating combination of citrus and black pepper, woody notes and patchouli. If only every man were like that!
Hugo Boss BOSS The Scent Absolute
Hugo Boss BOSS The Scent Absolute is an alpha male fragrance. It increases the self-confidence of those who wear it, and breaks the hearts of the women they meet. What's not to love? It is spicy thanks to the ginger, delicate because of the maninka, masculine due to the vetiver. It is like a strong aphrodisiac and honours its gentler predecessor, BOSS The Scent.
JOOP! Homme Absolute
Imagine a library lined with wood, with the rays of dusk light streaming through the window, and there, at a table, with a half-read book, he sits. He lifts his head and the world spins around you. He looks at you as if you were the only woman in the universe. And a delicate aroma of incense, pepper and oriental ylang-ylang hangs in the air. Welcome to the world of JOOP! Homme Absolute.
Jean Paul Gaultier Le Male
This is an old school fragrance. Jean Paul Gaultier Le Male has stood out amongst men's fragrances and Eaux de Toilette for almost a quarter of a century! It is peppered with adventure and the scent of the faraway places that inspired its ingredients. The top notes of this Eau de Toilette are bergamot, cardamom, lavender, mint and artemisia, the middle notes are sweet as orange blossom and cinnamon and the base notes are strong and woody, with tonka beans, sandalwood and exotic amber and vanilla.
Tom Ford Oud Wood
Finally, we have one speciality – if you both love unisex fragrances and really go for the wow factor. Tom Ford Oud Wood is full of rare agar wood, and also contains palisander, sandalwood, vetiver, a touch of vanilla, tonka bean, cardamom, and Szechuan pepper. It is also considered a niche perfume, and one of the best fragrances out there today. And both of you deserve the best!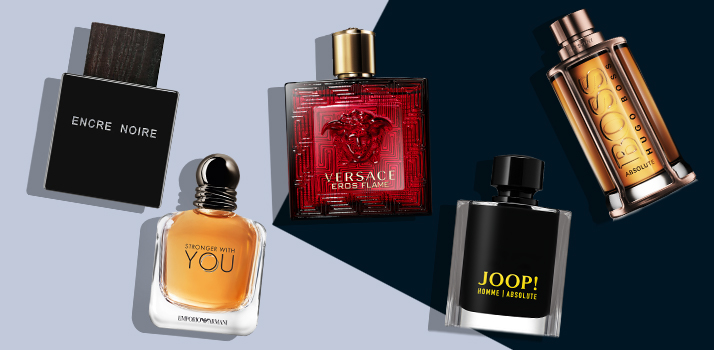 What is your favourite men's fragrance? Let us know us know in the comments.

Author: Jana P