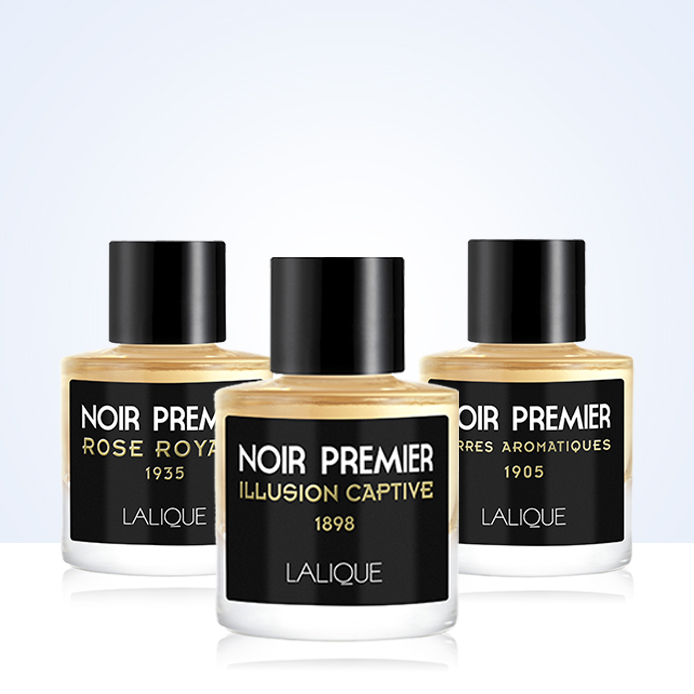 FREE Lalique luxury perfume mini
Buy any perfume from Lalique Noir Premier collection and choose one of the perfume minis from the same range in the basket. In addition, we will deliver everything for free.

The name Lalique evokes the beauty of fine jewellery and the translucent shine of crystals. The company takes its name after the artistic genius and master jeweller and glassmaker René-Jules Lalique who poured all his creative enthusiasm into the brand.
Lalique opened his jewellery and glassware shop in 1905. His art deco and art nouveau creations often incorporated natural elements and inspirations both in terms of materials and shapes. The perfumer François Coty was so impressed by his work he proposed a collaboration which resulted in the production of gorgeous perfume bottles.
Lalique has always been connected with the world of fragrance, even though they only introduced their first own perfume in 1992. All the Lalique fragrances are now characteristic for their unique bottles and the exquisite quality of ingredients as well as the aroma itself.