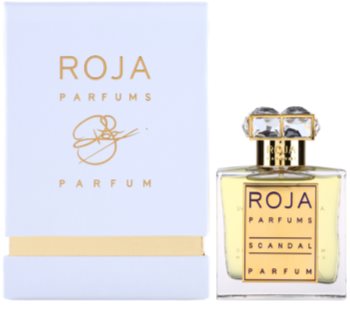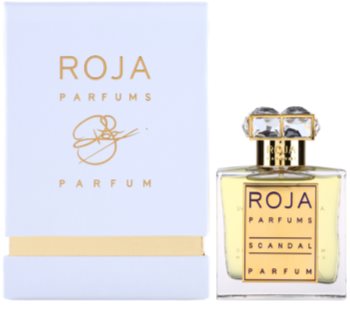 Code:

ROJ0258
|
5 available
Fragrance description

Review
Fragrance description

Roja Parfums Scandal

Ingredients
Scandal is a floral fragrance for women from Roja Parfums, a British niche perfume brand. Since 2007, Roja Parfums has been offering its customers a brand new concept of luxury and sophistication in perfumery that befits our modern times. It proudly bears the name of its leading personality, one of the greatest fragrance designers in history. Roja Dove is known for using the finest ingredients there are and for his precision and painstaking attention to detail, as well as his personal philosophy of never settling for less than the best. Scandal from Roja Parfums is a perfume for women who enjoy being the centre of attention.
"I remember that when I first encountered the scent of tuberose, I was shocked that a flower could be so sensual. When you inhale its scent, it is almost narcotic. I love the way it instantly takes you closer to the sun, far away from England's grey skies. I blended it with other white blossoms to achieve an effect that is floral, sunny and deeply sensual," says Roja Dove about Scandal from Roja Parfums, a perfume that promises to "make sure people talk about you". Such is the promise of its name: "Scandal".
Scandal from Roja Parfums opens with accords of bergamot in the head. The heart brings the scents of lily of the valley, freesia, Provence rose, orange blossom, gardenia, jasmine from Grasse and tuberose, resting on a foundation of sandalwood, iris root and musk. The full aroma, masterfully blending the scent of a rich white blossom bouquet spearheaded by tuberose with citrus fruit and sweet and floral aspects, is sweet, fresh and warm, but above all, immensely sensual.
The heart of this exciting bouquet of white blossoms is tuberose, wonderfully intertwined with jasmine, rose, gardenia, lily of the valley, orange blossoms and freesia. The composition is refreshed with bergamot and warmed by sandalwood, musk and iris root. The irresistibly, almost narcotically sensual fragrance, combined with an alluring fresh touch, makes the unmistakable and striking Scandal from Roja Parfums another excellent example of Roja Dove's exceptional perfume-making skills.
The packaging of Scandal from Roja Parfums is luxurious and subtly elegant. As is the case with all the Roja Parfums fragrances, the bottle Scandal comes in is a masterful, hand-finished piece made in France from the purest glass there is. The gold label is manually embedded in the glass in England and the gorgeous ornate cap, the symbol of Roja Parfums, is hand-decorated with Swarovski crystals. The Roja Parfums Scandal bottle is packaged in a beautiful, lavish box.
The Roja Parfums Scandal perfume is suitable for day and evening wear throughout the year. It will, however, stand out best on spring evenings. The perfume will forever win the hearts of all lovers of original white blossom fragrances with a dominant role of intoxicating tuberose and a distinctive touch of citrus fruit. It will also enchant all ladies who truly savour being the centre of attention. Scandal from Roja Parfums will envelop its wearer in an immensely sensual and yet fresh aroma as the perfect complement to her bold confidence. Its superior quality and unparalleled luxury in every detail and aspect make Scandal from Roja Parfums the perfect gift for a woman whom you want to treat to only the best.
Scandal from Roja Parfums – a sensual and fresh floral perfume for women who love being the centre of attention.
Ingredients
Orange Tree Blossom, Gardenia, Jasmine, Freesia, Lily Of The Valley, Tuberose, Rose de Mai

Iris Root, Sandalwood, Musk
Review

Roja Parfums Scandal