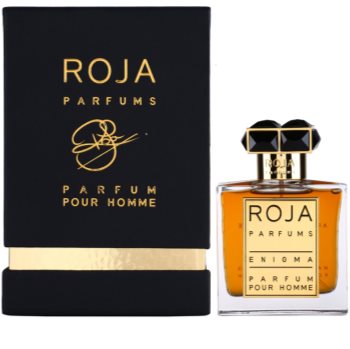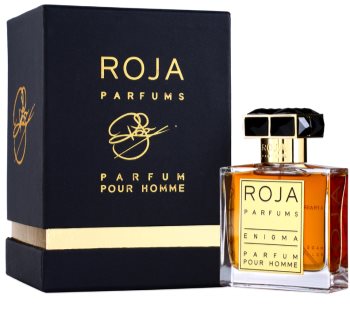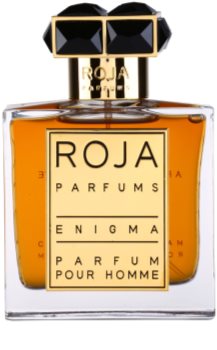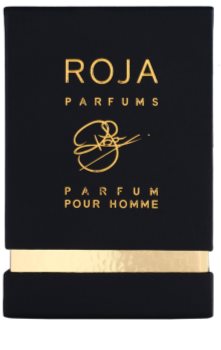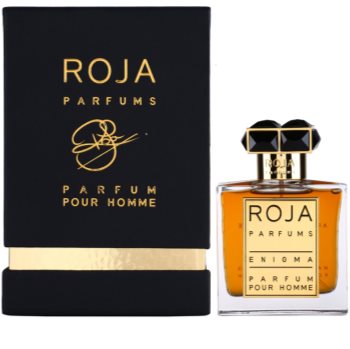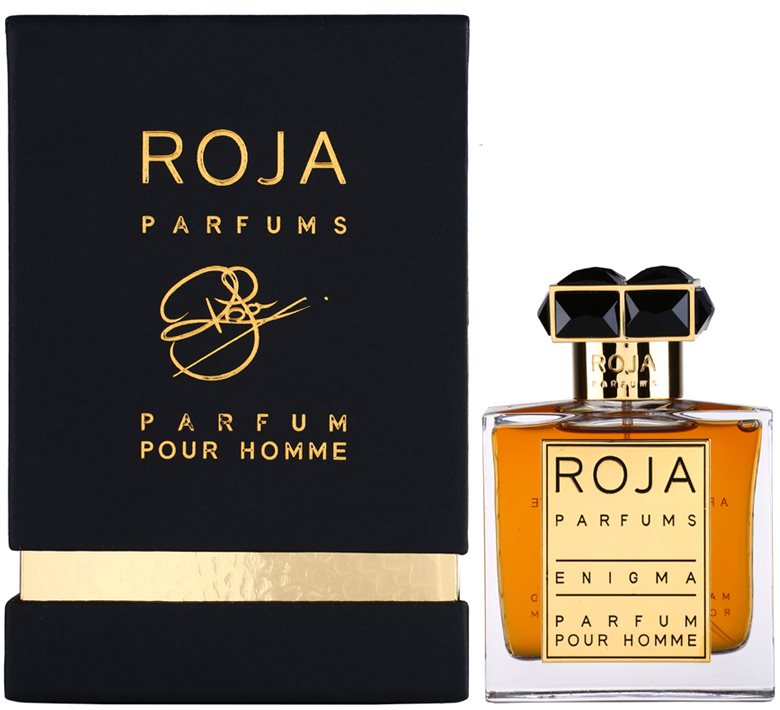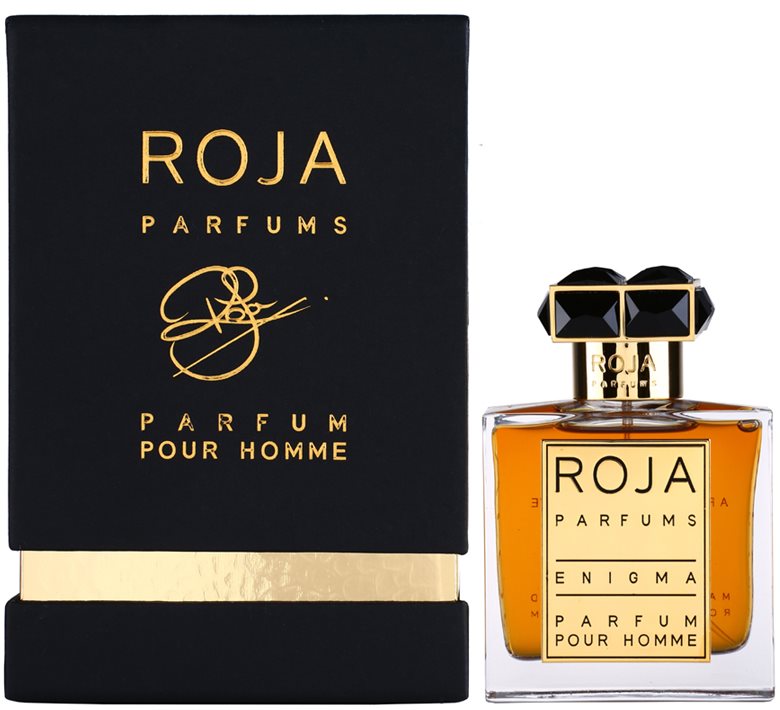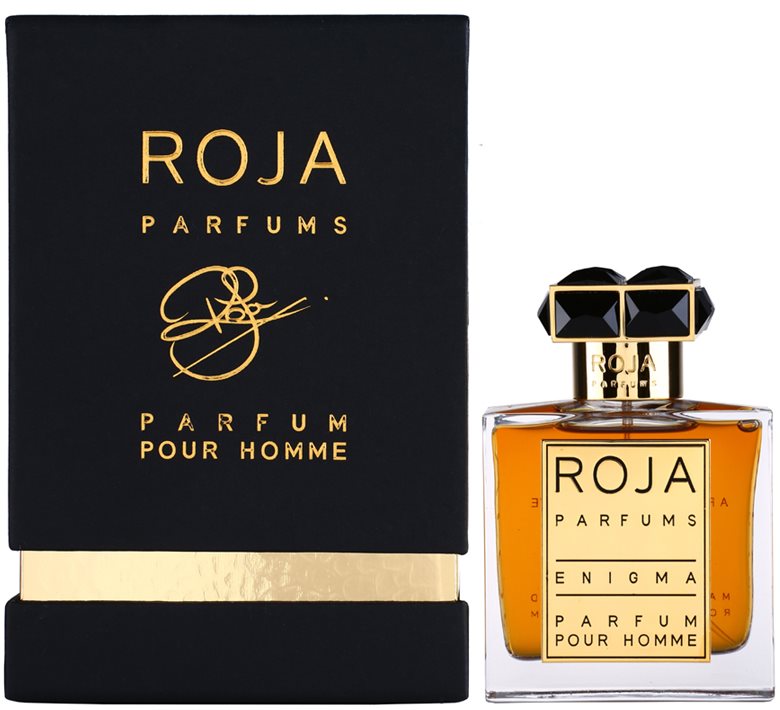 Code:

ROJ0261
|
This item is currently unavailable
Get notified when the product is available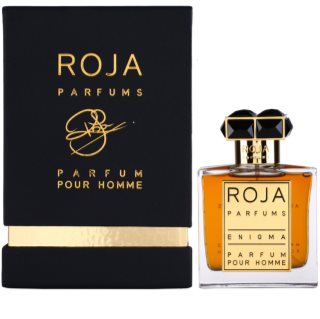 Get notified when the product is available
Fragrance description

Roja Parfums Enigma
Enigma is an oriental fragrance for men from Roja Parfums, a British niche perfume brand. Since 2007, Roja Parfums has been offering its customers a brand new concept of luxury and sophistication in perfumery that is fit for our modern times. It proudly bears the name of its leading personality, one of the greatest fragrance designers in history. Roja Dove is known for using the finest ingredients available and for his precision and painstaking attention to detail, as well as his personal philosophy of never settling for less than the best. The warm and sensual Enigma from Roja Parfums is a mysterious and alluring exploration of the scents of cognac, tobacco and vanilla in an orientally spicy composition.
"The mystery of the name led me to a fragrance that seems to be everything to everyone, but which itself is definite and confident while mystifying others," says Roja Dove cryptically about Enigma from Roja Parfums. Impenetrable yet captivating, Enigma draws attention with its puzzling character.
Enigma from Roja Parfums opens with head accords of bergamot flowing into a heart of geranium, jasmine from Grasse, Provence rose, neroli and heliotrope, all resting on a foundation of cardamom, ginger, peppercorn, patchouli, cognac, tobacco, sandalwood, benzoin, vanilla and ambergris. The full aroma, oriental in composition and blending vanilla and fresh spiciness with warm tobacco and a delicious sweetness, is rich, delicate and fresh, spicy, warm, slightly powdery and immensely sensual.
Bergamot, geranium and neroli bind with vivacious peppercorn, ginger and cardamom in a clear and fresh contrast to the rich foundation in which a distinctive mixture of tobacco and cognac complemented by flower blossoms accentuates the sensuality of patchouli, sandalwood, vanilla, benzoin and ambergris. With Enigma, Roja Dove once again proved that his perfumes are worthy of the attention of even the most demanding connoisseurs.
The packaging of Enigma from Roja Parfums exudes a luxurious manly elegance. As is the case with all the Roja Parfums fragrances, the bottle Enigma comes in is a masterful, hand-finished piece made in France from the purest glass there is. The gold label is manually embedded in the glass in England and the gorgeous ornate cap, the symbol of Roja Parfums, is hand-decorated with Swarovski crystals. The Roja Parfums Enigma bottle is packaged in a beautiful, lavish box.
The Roja Parfums Enigma perfume is particularly suitable for evening wear in the colder months. It will forever win the hearts of all lovers of original oriental fragrances with a strong spicy aspect, as well as those who seek a perfume rich in significance. Enigma from Roja Parfums will envelop its wearer in an intriguing air of mystery and will never fail to arouse attention.
Enigma from Roja Parfums – the scents of cognac, vanilla and tobacco in a sensual, mysterious and seductively alluring oriental composition.
Ingredients
Amber, Benzoin, Cardamom, Cognac, Ginger, Patchouli, Pepper, Sandalwood, Tobacco, Vanilla

Heliotrope, Jasmine, Neroli, Rose de Mai

Fragrance category

oriental
Rating

Roja Parfums Enigma
This product has not yet been rated, be the first!