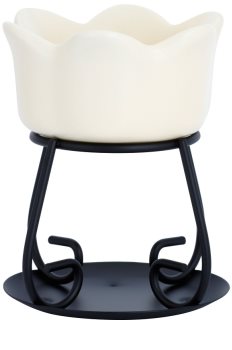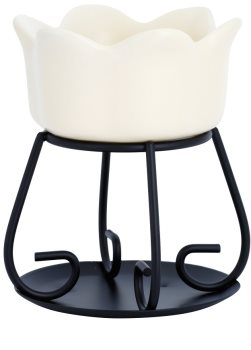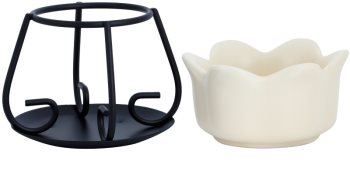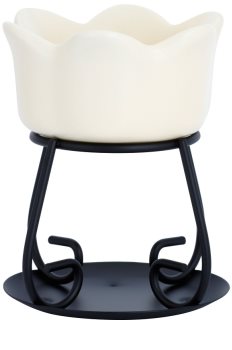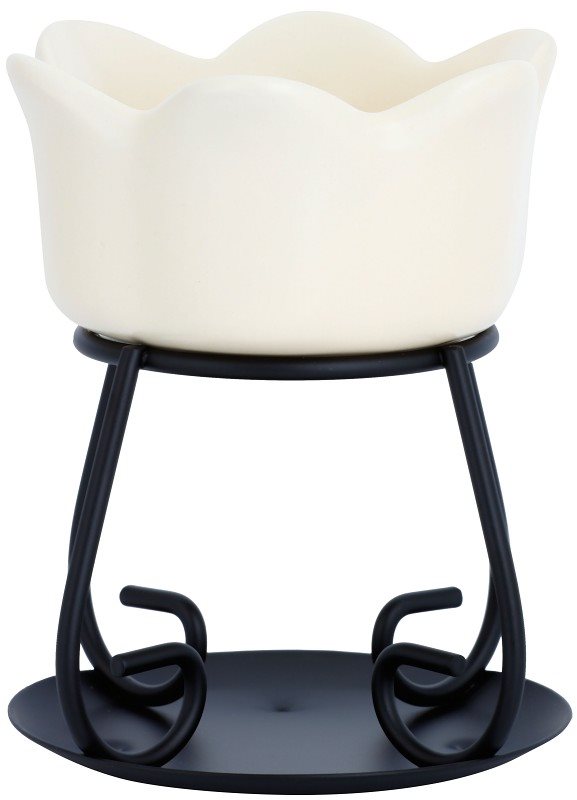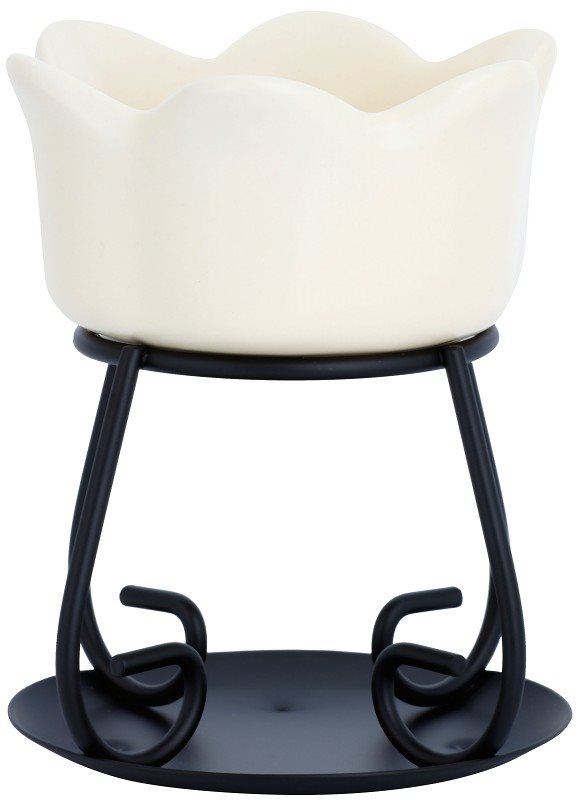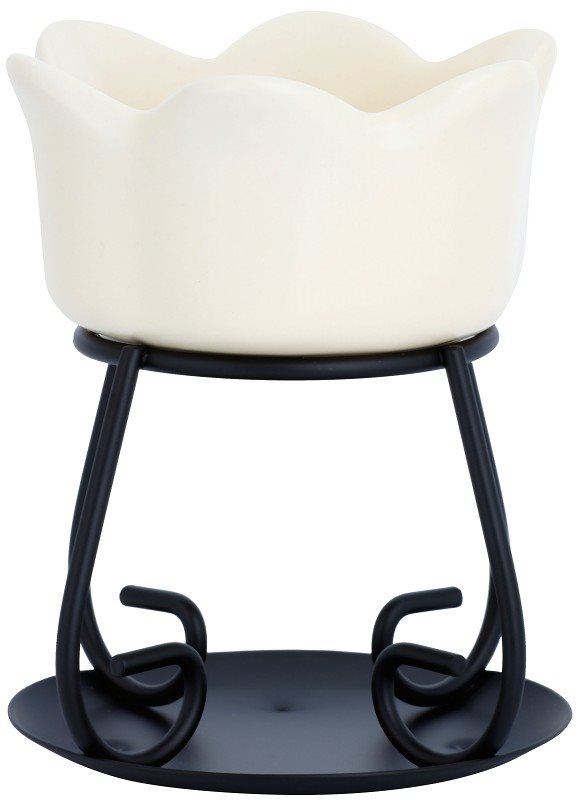 Fragrance description

Yankee Candle Petal Bowl
The Yankee Candle Petal Bowl aroma lamp takes just a couple of minutes to create a pleasant atmosphere in your home. It lights your interior spaces beautifully and since you can always change the fragrance, you can conjure up an atmosphere just the way you want it every time.
How to use:
Pour fragrant oil or place some wax into the bowl. Place a tealight in the bottom part of the aroma lamp and light it. Allow the heat to melt the wax or release the fragrant oil. Allow the hot wax or fragrant oil to cool down completely before further handling. As soon as the wax or fragrant oil has fully evaporated, blow out the tealight and before refilling the bowl, allow the aroma lamp to cool. Place the product on a heat-resistant surface. Make sure the aroma lamp is well away from all flammable materials or heat sources. Do not move the aroma lamp while lit. Keep out of the reach of children and pets.
About the brand

Yankee Candle
In 1969, a poor American high school student called Mike Kittredge decided to give his mother a homemade candle for Christmas. Despite the fact he only used everyday things he had collected around the home (an empty milk carton, crayons, etc.), what he created was truly breathtaking. As fate would have it, before Christmas Day even came around, a neighbour spotted the candle and was so impressed that she offered the talented young man $1.36. Thus began the history of the Yankee Candle brand.
The intention of Yankee Candle is to supply products that reflect their passion for beautiful scents and can evoke strong emotions in people. We should add that this philosophy has truly paid off, because the brand is now at the very top in its field (in the USA alone, it has over 18,000 stores). Yankee Candle's broad selection includes several themed lines, from fruit to spice to the scents of experiences and life events. There are also various special editions such as collectors', Halloween, platinum, and many more.
Yankee Candles contain the highest possible amount of aromatic oils, prepared especially for the company's needs. With their help, you can evoke a sensational, unforgettable atmosphere in your home. Whether it should be festive, erotic, or relaxing is entirely up to you! Yankee Candle is sure to appeal to anyone who wants to have a wonderfully aromatic home, who is fond of high quality and authenticity, and is looking for pretty but practical home accessories.