It's a pleasure shopping with us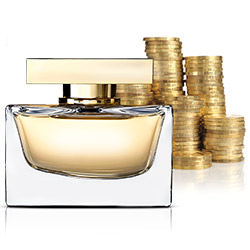 90 day returns guarantee
You don't need to worry when purchasing perfumes and cosmetic products from us.  As we guarantee all our products are 100% genuine, we are sure you will be satisfied with your purchase. However if for any reason you change your mind, simply send us all or any unwanted products and we will issue a full refund.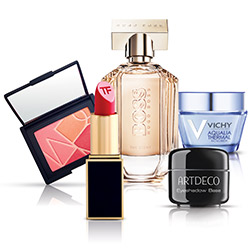 55,000 products from 1,500 brands in stock right now
We offer over 55,000 products from 1,500 world known brands, including premium luxury products, making us one of the largest online retailers of perfumes and cosmetics. Discover and shop our complete product range of perfumes and fragrances, skin care, hair care, makeup, dermocosmetics, candles, soaps and a lot more from all corners of the globe. We stock all products at our warehouse which allows us to immediately ship out orders.
We are here for you every day
If you have any issues selecting the best products for yourself, loved one or if you just need more information, we are here to help.
You may contact our dedicated customer service team from Monday to Friday 9am to 5pm eastern standard time via phone 78 79 36 38 or email info@notino.dk.
Please note that we speak only English.
We love to inspire you
Furthermore, we post articles about beauty trends, makeup tutorials, tips & tricks and videos to help you find your own style on a daily basis. And since we love to play, you can join in on the fun by entering our special contests to win great prizes!
We care about you
We simply love perfumes and cosmetics. We are passionate about the latest beauty trends and testing new cosmetic products. This allows us to select the best products for our customers. Our mission at Notino is to provide our customers with professional advice and service.