Versace
Bright Crystal
eau de toilette for Women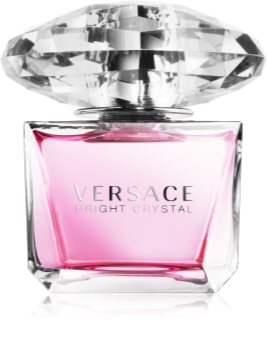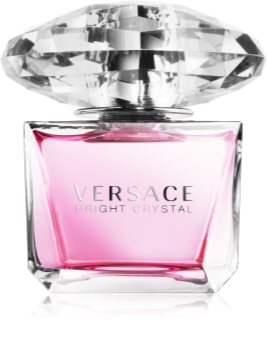 Fragrance description

Versace Bright Crystal
Versace Bright Crystal is a fruity-flowery fragrance with a light hint of musk. It is one of the Versace brand's most popular fragrances. Bright Crystal is a tender and appealing fragrance that can capture the interest of anyone.    

Bright Crystal perfume initially smells fresh thanks to accents of citrus fruit. It then slowly changes into a sweeter fragrance bearing tones of peony or magnolia. Any excessive sweetness, however, is balanced by chords of lotus blossoms. The resulting fragrance is soft and pure, but vigorously feminine, even sensuous.    

Bright Crystal perfume is especially suitable for the summer months. But you can wear it year round, as the aroma of summer flowers will remind you of warm, romantic summer evenings. Bright Crystal is suitable for any woman. It suits athletic types with a love of sports, but it also feels wonderful at work in your favorite business suit.    

Bright Crystal Perfume will brighten every day, but it will also emphasize the uniqueness of the exceptional moments in your life. Like all Versace fragrances, Bright Crystal is housed in an enchanting bottle truly as original as Bright Crystal fragrance itself.
Ingredients
Icy Accord, Pomegranate, Yuzu

Fragrance category

fruity, floral
Versace perfumes | The Versace brand was founded in 1978 by Gianni Versace, a young man from one of the poorest regions of Southern Italy. Ever since he was a young boy, Gianni's had an eccentric and progressive sense of style. He liked being provocative, and his outrageousness soon drew in major celebrities who started favouring his designs.
Gianni Versace became a celebrity in his own right, travelling the world and building his brand. Unfortunately, in 1993, he was diagnosed with a rare inner ear cancer. After going through a successful treatment, Versace started delegating more work to his associates and spend his time with family and friends. Four years later, Gianni Versace was shot dead by a man whose motives were never quite explained. The killer managed to murder a person, but he did not destroy Versace's legacy by any means - the brand went on to be ever more successful under Gianni's sister Donatella.
Now you can find Versace boutiques in more than 80 countries in the world - or you can order iconic perfumes like the Versace pour Homme or Versace Bright Crystal from the comfort of your home.
Review

Versace Bright Crystal